Education at Beth El
Jewish Education for all ages
Beth El is committed to Jewish Education, and we offer a wide variety of programs to serve all age groups and abilities.
Our Early Childhood Center Preschool offers childcare and age appropriate learning for infants through Pre-K students. Our teachers strive to make every day a learning experience for our students. Throughout the year we teach age appropriate information on the following subjects: prayer and Jewish holidays, Hebrew, Spanish, Science, Math, Reading, and Cooking. To learn our more about our preschool, click here.
Our Talmud Torah Hebrew School offers children in Pre-K through high school the opportunity to learn Hebrew, study Jewish subjects, and socialize with other Jewish youth in addition to b'nai mitzvah preparation with our cantor. We also offer youth groups that have weekly and monthly events depending on age grouping. To learn more about our Talmud Torah Hebrew School, please click here.
Adults education is also very important to us here at Beth El. We offer different types of classes (religious, social, cultural) and clubs (book, movie, Mah Jongg) throughout the year. You are welcome and encouraged to bring your friends and family to our programming. If you have any requests or ideas for classes or programs you would like to see at Beth El, please contact Alicia Moskowitz. Please see below for our latest offerings.
Adult Education
Mahj Meetup – 1st and 3rd Wednesdays at 1:00pm (year round)
Join us for friendly competition and fun at our Mahj Meetup. All skill levels are welcome to play Mah Jongg with us– beginners are encouraged to attend. Joan Sitver and her Mahj Experts are on hand at every meetup to help with your questions, and/or to act as guides when you are learning to play.
Snacks are provided at each session. Donations will be collected from those who wish to contribute towards purchasing snacks.
Please bring your 2016 Mah Jongg League Card and a set if you have one. There is no fee to participate.
Movie Matinee – Wednesdays at 1:00pm
2016 dates: 9/14, 11/9 ♦ 2017 dates: 1/11, 2/8, 3/8, 5/10,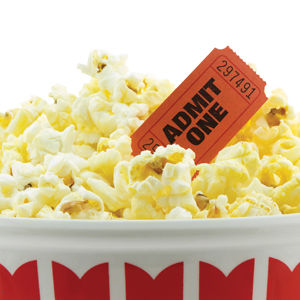 Movie buffs are invited to our Movie Matinee Club. Current releases and other classic movies will be shown. Please bring your friends and family to this fun event. After each movie, discussion will be encouraged, but not required.
Popcorn and water will be provided. Please feel free to bring snacks or drinks to share with the group. All food at Beth El must be kosher and have a hechsher on it.
There is no fee for this activity.
Art Addicts – DIY Craft Club – Wednesdays at 1:00pm
2016 dates: 9/28, 10/26, 12/14 ♦ 2017 dates: 1/25, 2/22, 3/22, 4/26, 5/24
Come craft with us. We have many fun and beautiful projects planned for our new craft club. New crafts will be introduced monthly and an instructor will guide you through the process of each project. Upcoming projects: string art, personalized coffee mugs, mozaic decorations, jewelry making, and more.
If you have a DIY craft that you would like to present to our group, please contact Alicia Moskowitz.
Book Club – Wednesdays at 6:30pm
Join us for pizza and wine at the Book Club. Discussion is led by Debbie Isard and book selections are diverse and can be non-fiction or fiction. Pizza and wine are $5. Attendance is free.
Lunch and Learn – Thursdays at 11:30am
Join us for lunch and learning with Wendi Rozov. We study from Mishnah, Torah, Talmud, and other classical sources. $5 for lunch.